Online marketplaces and virtual services have changed the world and how we do business. Businesses have grown exponentially and the trend is only increasing. But not all businesses can adapt to the online world and many businesses are finding it increasingly difficult to engage with new customers and grow. Moving your business online is a good first step toward growing your business but it can be full of pitfalls if you don't make the right moves. You need to make sure that you have everything in place before you start, or it can get very costly. When you first start your business, your focus is on finding customers, selling your product or service, and generating an income. As you succeed, you may start to consider taking your business online. Business owners are often intimidated by the concept because they believe that they need large capital investment. This isn't true, and it is much easier than you might think. This blog will review some of the most common pitfalls and things to consider when you think about taking your business online.
How have you moved your business online?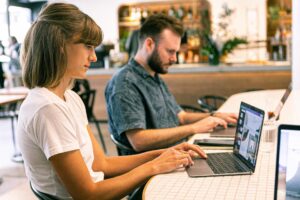 If you are about to start your online journey, there are a few things you need to consider. You should make sure you have the best reasons to go online before you do so. It is easy to get caught up in the hype, lure of easy money and the pleasure of working from home. However, if you are not properly prepared, you will get lost in the wilderness on the Internet. It is essential that you have a clear business plan that includes the right reasons for moving online. Businesses are moving online at an unprecedented rate, but moving from a brick-and-mortar business to a digital business is not without its challenges. As more and more people are going online, offline businesses are also trying their hand at digitalization. Whether you're selling your products online, running a blog or just trying to make your website look better, you should avoid making these five common mistakes. You'll want to avoid #1: Failing to get a domain name. This could be the biggest mistake you can make. If you're operating a business, you should have your own domain name. If you're planning to open a blog, you should have your own domain name. It's something you're going to have to have anyway. You'll avoid #2: Not spending enough time on your website. The time you spend on your website says volumes about your business. If you're not spending enough time making your website the best it can be, your business will suffer for it. Your website is your business card. You'll want to avoid #3: Not making sure your website is mobile-friendly. You'll want to avoid #4: Failing to get your business on social media. You'll want to avoid #5: Not blogging regularly.
Common pitfalls to avoid when you move online.
Moving towards a cloud-based business model can be a big change for a lot of businesses. There are so many things to think about, so many things to plan for, and so many things that can go wrong. Here are some common pitfalls to avoid when moving to the cloud. 1. Not knowing what you need: When moving to the cloud, it's important to know what you need from your cloud provider. Cloud computing is a very complicated topic, so it's important to know exactly what you're looking for so that you can plan accordingly. 2. Not having a solid plan: When moving to the cloud, it's important to have a solid plan. If your business is new, then you'll need to do a lot of research, and when you're ready to move, you'll need to plan for the move. 3. Not budgeting for the move: Moving to the cloud may be a big deal for your business, but it shouldn't break the bank. It's important to find ways to make the move while still staying within your budget. 4. Not knowing your rights: Cloud computing may seem like an ideal solution for a lot of companies, but there are some things you need to know in order to make sure you're not being taken advantage of.
What should you consider when making the move from offline to online?
The fact is that most businesses fail before they even get an opportunity to prove themselves. The startup world has a high death rate, with the Small Business Administration estimating that more than 50% of startups fail within the first 18 months. And even if your business doesn't fail, there is a good chance that it will not grow as fast as it could have, or that you will not be able to reach your full potential. These are all problems that you can prevent. Every business has a different set of problems and different solutions. Here are some of the most common pitfalls businesses face when they make the move online, and how to avoid them. When starting a business, we often imagine everything being a lot easier. There's nothing to worry about because we have a great product and everyone wants to buy from us. Except that isn't true at all. Even the best businesses run into challenges, which is why it's important to consider all of the things that can go wrong with your business when making the move to online.
What are the benefits of moving your business online?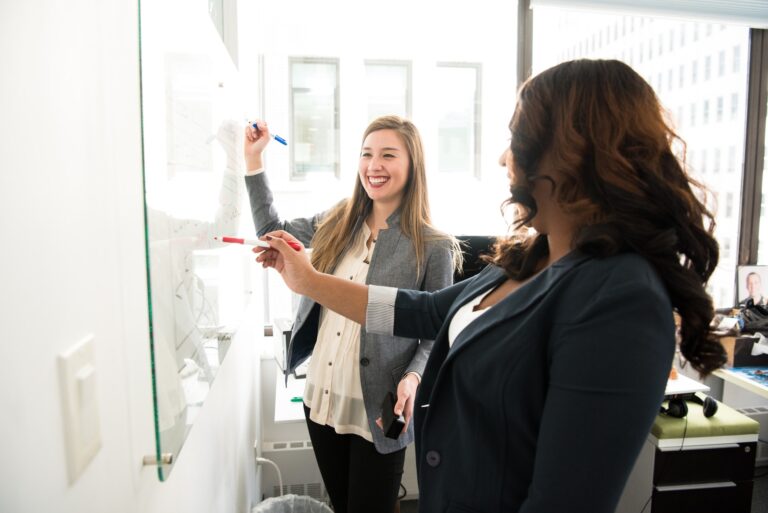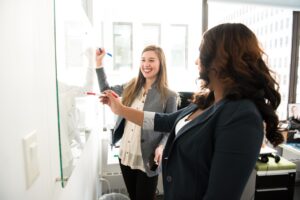 As the internet becomes a part of everyday life for more people, so too are businesses making the leap to the web. There are lots of advantages to moving your business online. It increases your visibility and creates new opportunities for growth by expanding your customer base. But there are also many risks to consider when moving your business online. Some of these risks are technological, but others are business-related. One risk you should look out for is a loss of control of your brand. For example, after opening a business account on Facebook, you may find your page inundated with posts and pictures that have nothing to do with your business. So how can you make the leap to the web without risking brand control? One option is to use a professional web developer or agency who can help you maintain control of your brand while taking advantage of the many advantages of the internet. Migrating your business to the internet has a lot of benefits. It gives you a lot of flexibility and the ability to expand your business worldwide. Since most people are now going online for their needs, a lot of people are more likely to buy from you if you have an online presence. Although it is not easy to move your business online, there are still steps you can take to ensure that you will have a smooth transition to online. As an online business, you need to be able to keep up with technology. Technology is changing constantly, which means, you will have to keep up with all the changes. You will also have to optimize your online presence in order to get more traffic to your website.
Conclusion: When shifting your business to the web, you need to know your options. We have outlined them for you. Ready to create your first business? start your online business today with eCommerce store app zomu.